Why Wear Merino in the Summer?
When it comes to clothing, there's a remarkable natural fiber that stands out for its versatility, exceptional quality, and eco-friendly nature - Merino wool. Often associated with staying warm during winter months, this extraordinary fiber has so much more to offer. In fact, Merino wool is a smart choice for summer and hot days as well with its remarkable characteristics. Let's dive more into why Merino is our biggest obsession:
Sustainable and Ethical Merino Wool
Merino wool comes from Merino sheep, known for their fine, soft, and breathable fleece. Unlike synthetic fibers, Merino wool is 100% natural, renewable, and biodegradable. It is an eco-friendly choice that promotes sustainability and reduces the burden on the environment. Merino sheep are bred in areas with ample grazing lands, and they require less water and produce fewer greenhouse gasses compared to synthetic fiber production. By choosing Merino wool, you are actively contributing to a more sustainable fashion industry. Not only because of the production process, but our planet also benefits from the water-saving when caring and washing your garments less often.
(Check our Wool Care Guide here.)
10 Reasons To Choose Merino For Your Summer Wardrobe:
1. Breathability
Merino wool has excellent breathability properties, making it ideal for hot weather. Its fibers absorb and release moisture, allowing your skin to breathe and regulate body temperature effectively. It wicks away sweat and keeps you dry, minimizing discomfort and the risk of overheating.
2. Lightweight and Soft
Our commitment to using only "fine" or "super fine" merino wool (17.5 - 21.5 microns) ensures an incredibly soft feel against your skin. Despite its insulation properties, our Merino wool garments remain remarkably lightweight, providing you with maximum comfort even in the sweltering summer heat. The natural elasticity of the fibers, coupled with a touch of Creora-Eco-Soft, guarantees a comfortable fit that moves seamlessly with your body. Slip into our SALT or SNØ collections, and you'll feel like you're wearing a second skin.
3. Odor Resistance
Naturally inhibiting the growth of bacteria and odor-causing microbes, Merino wool allows you to wear our garments for extended periods and multiple times over without worrying about unpleasant smells. In addition, we incorporate Tencel, with its similar characteristics, in some of our garments for enhanced strength and cooling. Stay confidently fresh throughout the day, even in the scorching sun, with our collection of basic tops. Explore our range of Merino/Tencel pieces and enjoy the odor-free comfort.
4. UV Protection
Merino wool provides excellent protection against harmful UV rays. It has a natural ability to absorb UV radiation, reducing the risk of sunburn and protecting your skin from potential long-term damage. When spending time outdoors, wearing Merino wool can be an effective way to shield yourself from the sun's harmful rays.
5. Temperature Regulation
The unique structure of Merino wool fibers allows them to trap air pockets, acting as natural insulation. In hot weather, these pockets prevent external heat from penetrating, keeping you cool. Conversely, during cooler temperatures, the same insulation helps retain body heat, ensuring warmth and comfort. Isn't that just amazing?
6. Reduced Exposure to Toxins
In recent months, reports have come out that some athletic wear can contain up to 40 times what is considered the safe limit of the chemical Bisphenol A (BPA). By choosing merino wool, you can feel reassured that no toxic chemicals that can potentially leech into your skin or have been used in the production process, leaving the products completely safe to wear next to even the most sensitive skin.
Read more here.
7. Allergen Friendly
Merino wool is hypoallergenic and gentle on sensitive skin. Unlike synthetic fibers that can cause irritation and allergies, Merino wool is less likely to trigger any adverse reactions, making it suitable for those with skin sensitivities or conditions like eczema.
8. Wrinkle Resistance
Merino wool is naturally resistant to wrinkles, making it an excellent choice for summer travels and on-the-go individuals. Whether you're packing your suitcase or wearing it throughout the day, you can count on Merino wool to maintain its smooth and wrinkle-free appearance.
9. Easy Care
Due to its natural odor-resistant properties, Merino wool requires fewer washes compared to other materials, resulting in reduced water usage and energy consumption.Let your garment air out after each use and it will feel fresh for the next wear. When your garment does need a wash, most Merino wool garments are machine washable on 30 degrees (choose hand wash programs).
Read more in our Merino Wool Guide.
10. Versatile Styling
We Norwegians' Merino wool garments designed by Tove, offer a modern yet timeless style for various occasions. Our Summer collection features luxury essentials for your capsule wardrobe, functional activewear for outdoor adventures, and stylish knitwear for city breaks. With Merino wool's versatility and our designs you can effortlessly create chic looks for any summer event or setting.
Merino Wool: A Year-Round Wardrobe
Contrary to popular belief, Merino wool is not solely limited to winter wear. Its exceptional properties make it a highly adaptable material suitable for all seasons. During summer and hot days, Merino wool keeps you cool, dry, and comfortable by allowing breathability, managing moisture, and providing UV protection. Whether you're hiking, exploring the city, or lounging by the beach, Merino wool will be your ally in beating the heat while staying stylish in We Norwegians designs.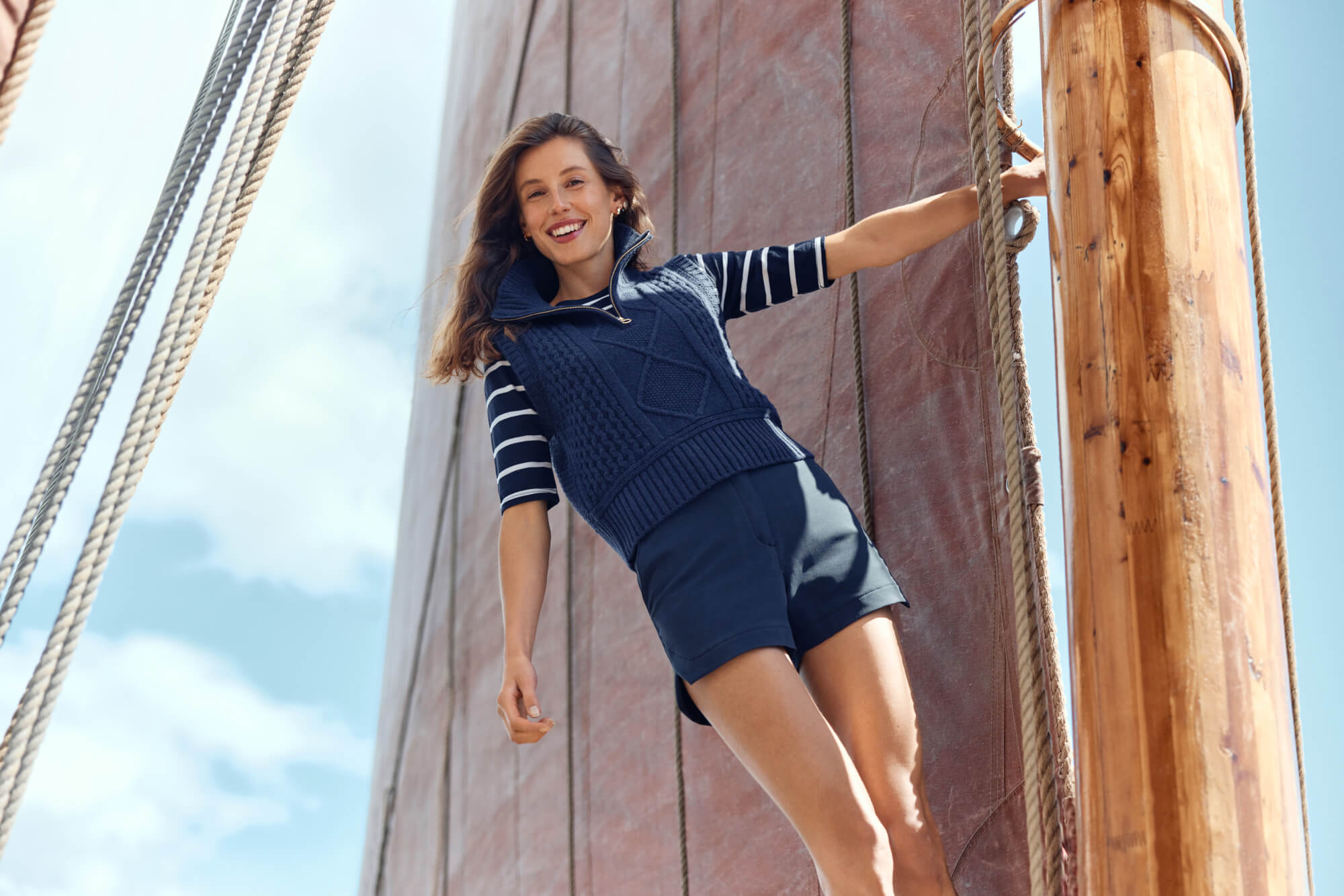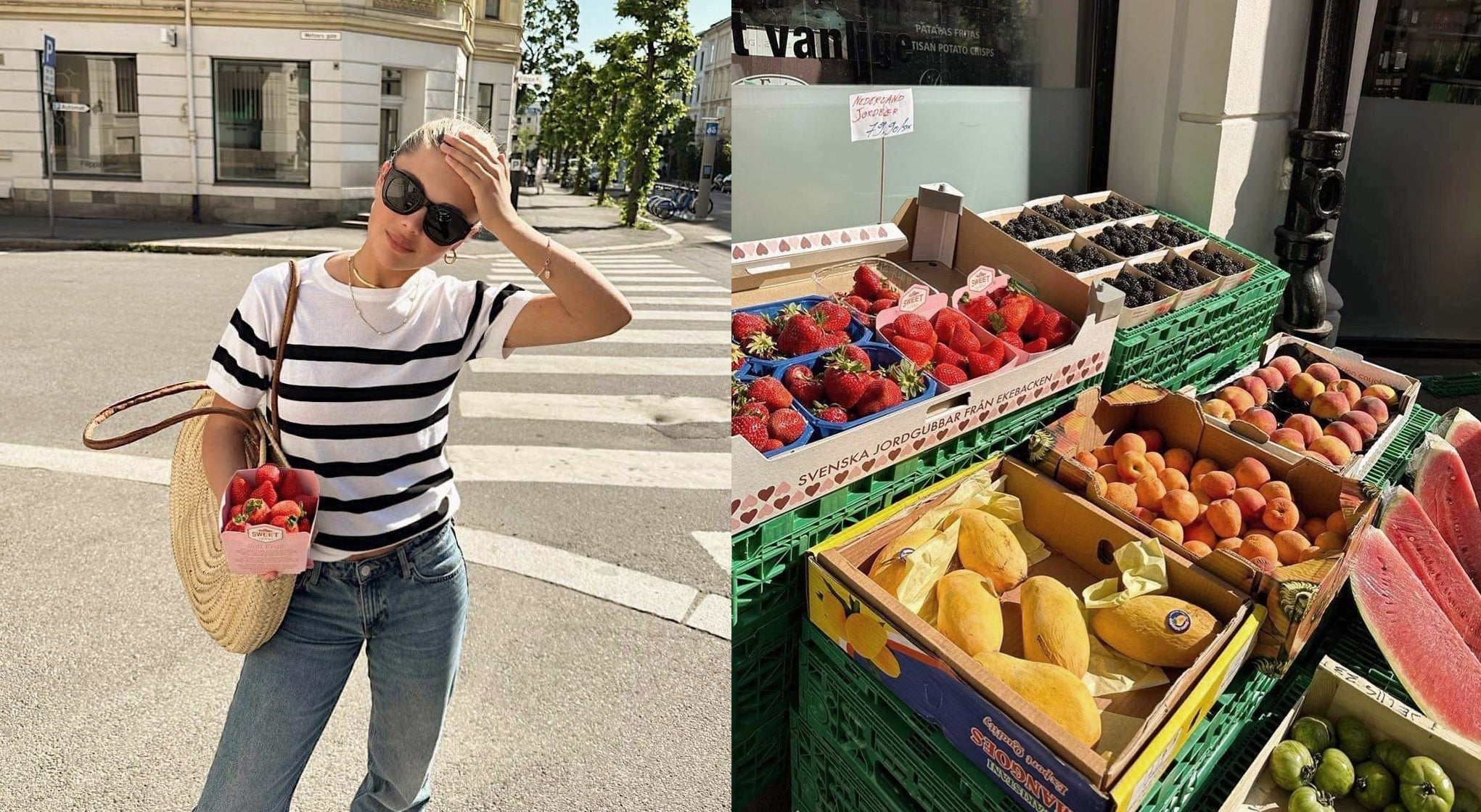 2023
My Breezy Summer with Ella Grane
As summer approaches its peak, bringing with it a desire for breezy fashion that effortlessly combines style and comfort, Ella Grane shares her insights on how merino wool keeps her cool, comforta...
Read more