inuikii
We Norwegians designer Tove Grane met Danilo Maag,
INUIKII's
co-founder, at their booth at ISPO a few years ago. Danilo suggested We Norwegians should use Inuikii boots for the mannequins the following year. Which WN did, of course.
INUIKII's boots, for the most part, are made of natural shearling wool and fits WN design and aesthetics perfectly. Since then, We Norwegians have used the boots for all Fall/Winter photo shoots.
An idea of a collab between WN and Inuikii came up during a ISPO show, but both companies being small family businesses made it difficult to find the time to actually start. Finally, Danilo said; I think it's time! Let's do it!
So, Tove and Øyvind (Husband and co-founder of WN), traveled to Zurich in April 2022 to meet with the mother of Danilo, Cinzia and his brother Alessio. Cinzia and her two sons founded the company in 2013, so it's a real family business as well.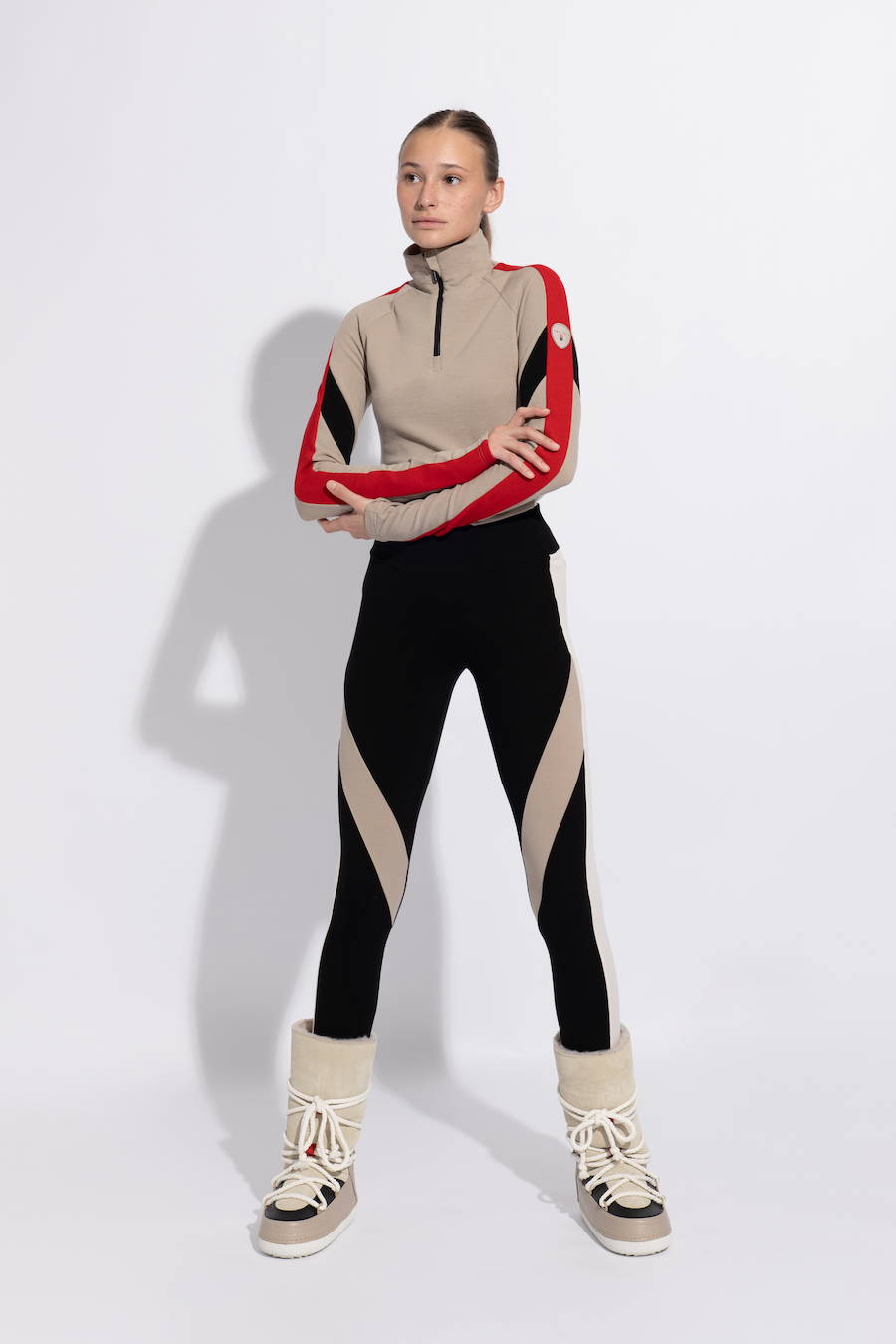 They decided to do 3 pieces in the picqué fabric, which is We Norwegians signature quality. It's a super comfortable quality knitted in Denmark with Italian yarn from Tollegno.
What makes it so unique, is that the fabric is slightly brushed on the back side, which gives it a plush, soft feeling.
It's hard to avoid noticing the chunky knits in We Norwegians collections, so they wanted to make a sumptuous, creamy sweater as well, to match the other garments. Knitted in Italy with Linsieme merino/cashmere yarn, it's the perfect sweater to pull over your base-layer after a day in the slopes.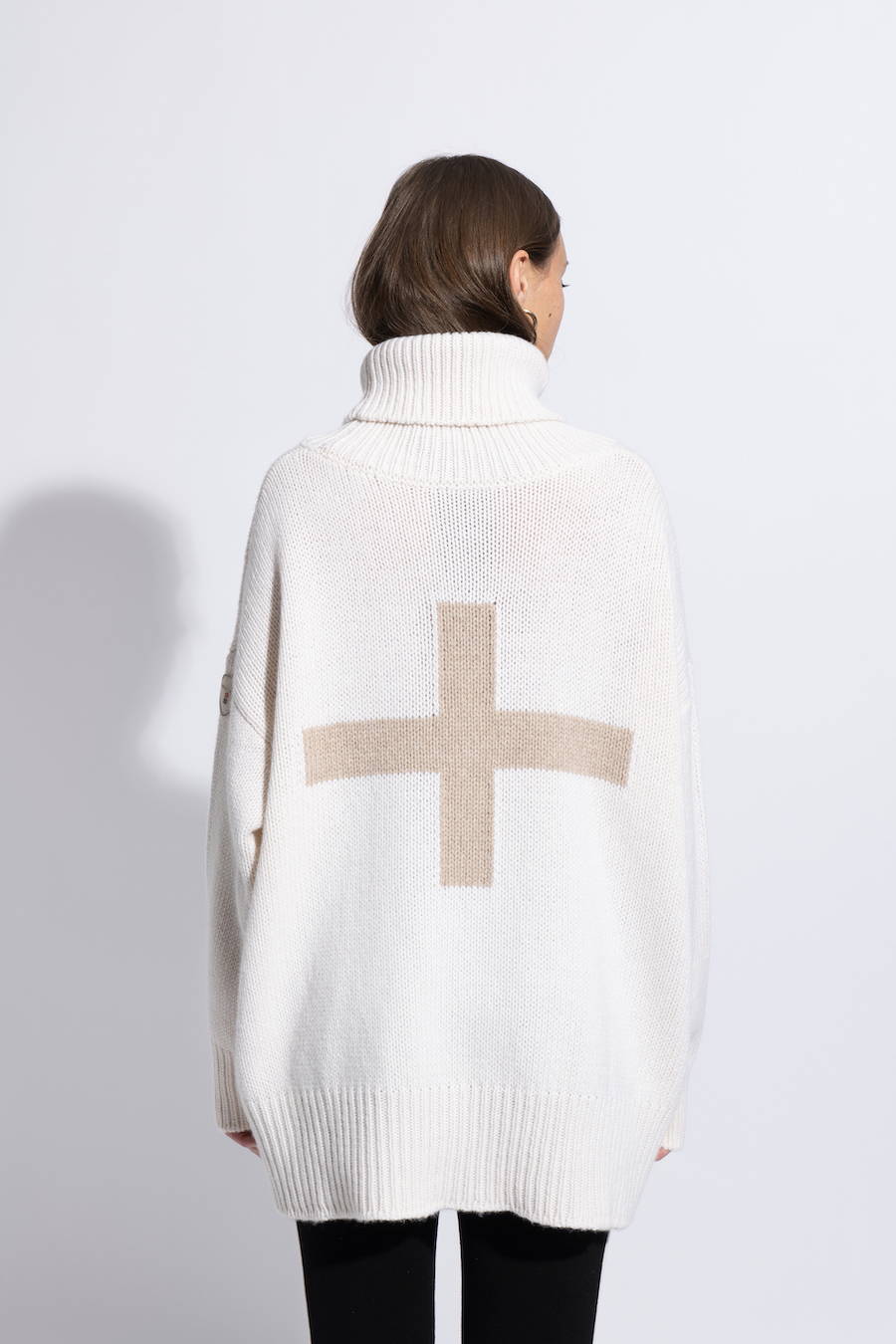 For the boots, they decided to go for the warm boot shape which is really popular in Norway, and make a tall version. Normally this boot is made with a low, ankle length shaft. For the outfits in the collab, they thought it would be great to have the boot with a high shaft, to be like an extra warming layer on top of the merino wool leggings.
Made of natural shearling and leather, it's such a comfortable and practical design for cold weather.
Boots are available in INUIKII shop and in We Norwegians Norway.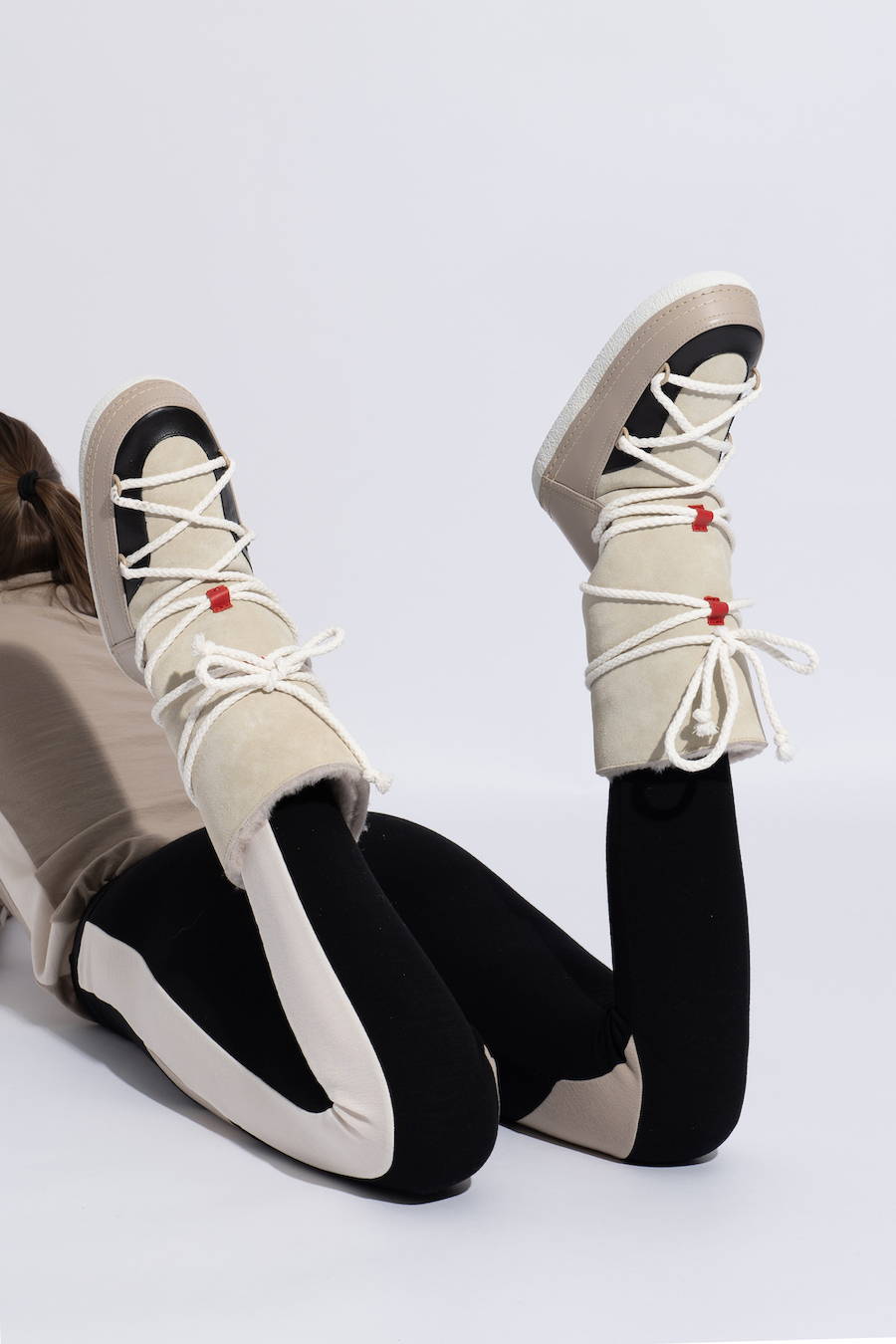 We hope you will like the collection/love affair with We Norwegians and INUIKII!
The collection is a limited edition, and will only be available at We Norwegians and
INUIKII's
online stores.