Meet The Co-Founder And Creative Director: Tove Grane
Tove Grane has done what many designers can only dream of. She and her husband have created a business based on her creativity and passion, selling merino wool to renowned luxury retailers worldwide.
Tove, the Creative Director of We Norwegians, sits behind her desk in their newly-opened office at Schøningsgate 14 Majorstuen, one of the finest districts in Oslo. She wears the MARSTEIN sweater from the SS23 collection – her designs – together with black denim. "I never dress up. And I am so happy that we don't have to wear blazers and suits in our office", she laughs." I usually wear jeans of some sort, paired with one of our light merino tops or cashmere sweaters. I am very casual."
 
Her personal style might be downbeat, but there is nothing dull about it. With newly cut hair and a crispy white shirt underneath the navy blue MARSTEIN sweater – Tove simply has what the French call 'je ne sais quoi' (also known as a female essence, impossible to put into words).
"I am terrible with words. Definitely a visual person."
As a graduated fashion designer from ESMOD and working as a designer her entire career for brands such as Born Free, MIKKO, and Active Brands, aesthetics plays a vital role in Tove's life.
 
"I have always worked on the styles, images, and everything visual. I love making concepts and creating a universe where everything fits. I find it hard to explain. I am terrible with words. Definitely a visual person," she giggles.
A family-business fairytale
Tove Grane is married to Øyvind Lauritzen, living together in an elegant west-side apartment in Oslo. They are business partners, travel buddies, and dog owners to one-year-old Monty. From previous marriages, Tove has a daughter, Ella, who is 19 years old, while Øyvind has two grown children. Ella recently graduated from upper secondary school and is officially joining the family business this year. Tove, Øyvind, Ella, and Monty also live under the same roof. "We try to separate work and leisure. But we fail ALL the time, always ending up arresting each other for work-related talk around the dinner table." Tove laughs. "Yet it is very rewarding to create something together. It's how we are used to doing things. People might think it's a crazy lifestyle, but we are doing something we love, and it works for us."
"I wanted to keep We Norwegians small and local. But with Øyvind's utterly bananas work ethic, that was simply impossible."
The whole merino wool story started in 2014 from the small mountain village in Norway, Voss, Tove's hometown. "I wanted to keep We Norwegians small and local. But with Øyvind's utterly bananas work ethic, that was simply impossible. He is a 'force majeure' and quickly saw the potential in me as a designer and the We Norwegians concept. He flipped the switch, and we have never looked back."
 
From then on, the light was never turned off. Iconic retailers such as Net-A-Porter, Matches Fashion, Browns Fashion in New York, Strolz in Austria, and Breuninger in Germany sell the Norwegian luxury sportswear brand. This year, the renowned Le Bon Marché in Paris joins the We Norwegians club. They also opened a flagship store in Park City, Utah in 2018.
 
"There are so many moments in our soon-to-be 10-year-old journey that I am so proud of. I honestly didn't believe the iconic retailers mentioned would notice a small family-driven clothing brand from Voss in Norway," she smiles shyly and adds: "Nor could I ever dream of being featured in international magazines such as Vogue Magazine, ELLE, and Harper's Bazaar.

"But most importantly, I am just so proud of our team, everyone from the initial office in Voss, with such skilled and dedicated people, the super amazing US team in Park City, USA, and the creative team in Oslo. I consider my colleagues as friends and even my extended family. Also the ones who were with us from the beginning, such as Anders and Amalie, but are partly on other journeys now. What a gang!
An introverted extrovert
Those who follow Tove on social media most likely view her as a jet setter. Tove and Øyvind travel the world year-round, connecting with friends and business partners abroad, always looking for that next We Norwegians opportunity. This fall, Tove and Ella are jetting to Paris for a girls trip and the launch of We Norwegians at Le Bon Marchè. They then travel to New York for business meetings, followed by some well-spent rest in California. Yet, in all modesty, Tove portrays her life as "not very glamorous", spending most days at home in Norway.
 
"During fall, winter, and spring, Øyvind and I live in Oslo. When the temperature rises, we pack our bags, leave the city, and head to our cabin located on a small island outside Bergen. I like to wake up at 6 a.m. and have my morning coffee in bed while checking emails to make sure there aren't any job crises. Soon after, I am taking Monty, our dog, out for a walk before heading to the office. Monty is always with me. Then I get home to eat dinner and spend time with my family. This goes on repeat."
"I need the quiet to connect with my creativity."
And Tove doesn't mind the simple life in Norway. As a homebody, she prefers spending most of her weekends having absolutely zero plans.
 
"The perfect weekend is to sleep for as long as I want. Go for walks with our dog, or stop by a gallery or museum. Go grocery shopping and make a nice meal. Meet a friend for drinks. Just spontaneously. I guess I am an extroverted introvert. I need and value time for myself very highly. That's how I charge my batteries and where I am creative. I need the quiet to connect with my creativity."
 
And creativity seems to sneak in no matter where Tove is. "I spend a lot of time on the internet, to be honest. I love everything retro, and my favorite spot is of course Pinterest. It's a rabbit hole….. If I feel uninspired, it always helps to travel a bit. Get into some new surroundings and just walk around taking it all in. People, shops, galleries, restaurants, and museums. It helps to reset the brain."
Building a global lifestyle brand
We Norwegians truly reflects Tove and Øyvind's lifestyle. Spending as much time as possible in the mountains during the winter season and living by the sea in summertime, makes merino wool the perfect fit for an outdoor lifestyle.
 
"Øyvind lives for skiing, and even though I prefer to keep my feet on the ground, I love spending time in the mountains. In the summer, we are as close to the water as we can be on our little private island. Boating and spending time by the fjord is just how we live. And We Norwegians is an answer to our lifestyle. There is really no fabric in the world that beats merino wool in versatility. It also looks fantastic! That is what We Norwegians is all about. Because of our lifestyle, we test and wear these items daily, and we are constantly evolving to make our clothing the best in the world.
 
For Tove, family comes first. Luckily for her, the family is her business and visa versa. As she is glancing over at her friends, colleagues and family members at the office in Schøningsgate 14, Tove shares her ultimate dream for We Norwegians with sparkling eyes. "I want to make We Norwegians into a full lifestyle concept. Merino wool simply has that superpower to make you look good and feel good, no matter where you are or the season. I want to continue doing this together with my family and have fun while working. That's what my life is all about".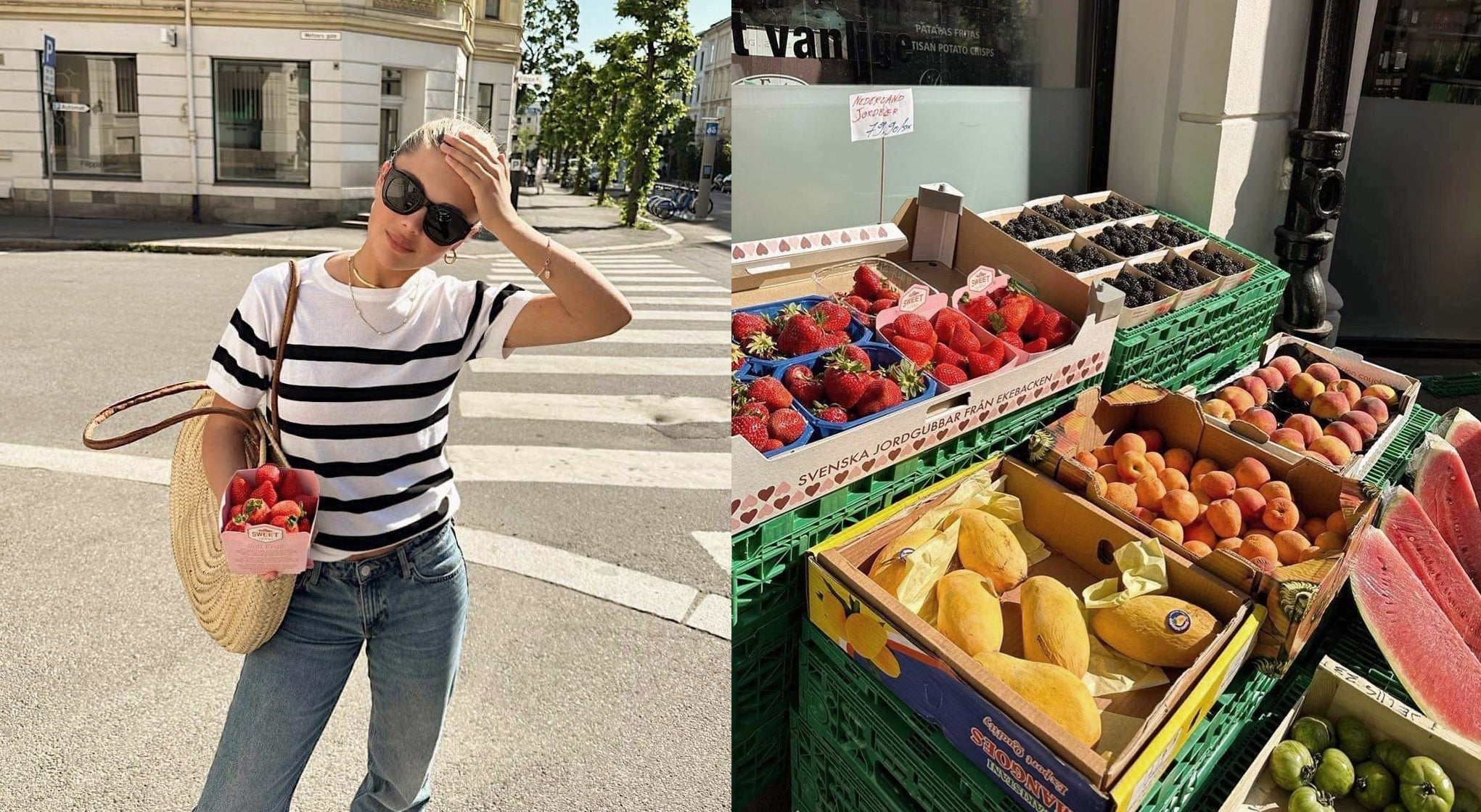 2023
My Breezy Summer with Ella Grane
As summer approaches its peak, bringing with it a desire for breezy fashion that effortlessly combines style and comfort, Ella Grane shares her insights on how merino wool keeps her cool, comforta...
Read more